© This site and all its content are subject to copyright
II have worked with glass fusing for more than 15 years now. Having spent most of my life working in my profession as an Architect and Urban Planner, I started my love affair with glass, almost by chance and certainly, just as a hobby. But then, almost all of a sudden, I discovered the real possibilities of this material, and completely fell in love with it.

I learned the art with the best glass artists in Argentina, and from then on, combining techniques, materials and ideas, I finally found my own style.
My works are generally based on a careful design and my own techniques and enamels, striving to enhance the quality and possibilities of glass to better express my ideas.
At present, I live and work in Kfar Sava, Israel.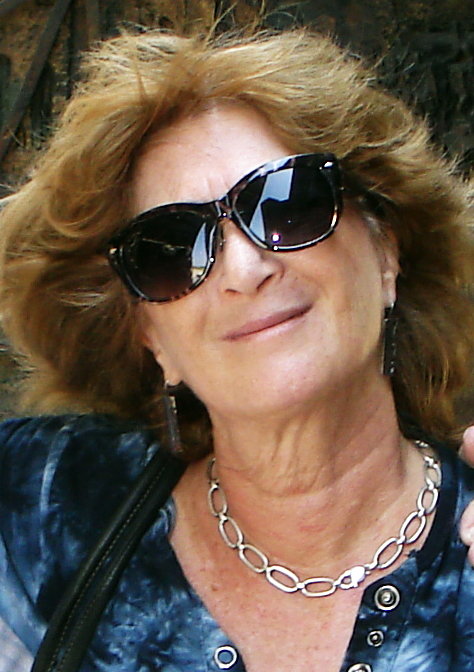 Después de haber pasado la mayor parte de mi vida disfrutando de mi trabajo como arquitecta y urbanista, empecé mi historia de amor con el vidrio, hace más de 15 años, casi sin querer y sólo como hobby. Sin embargo, cuando descubrí las posibilidades de este material, me enamoré definitivamente.

IAprendí este arte con los mejores artistas argentinos, y después, combinando técnicas, materiales e ideas, finalmente encontré mi propio estilo.
Mis trabajos están generalmente basados en un diseño cuidadoso. Uso mis propias técnicas y esmaltes para obtener los resultados deseados y resaltar las bellísimas cualidades de este material y así expresar mejor mis ideas.
En la actualidad vivo y trabajo en Kfar Saba, Israel.
To receive my newsletter with information, prices and availability of my works, and about courses and workshops in my studio, please send me an e-mail
here
Para recibir el newsletter con información sobre mis obras, precios y disponibilidad, o para averiguar sobre cursos y talleres en mi estudio, por favor envíeme un e-mail aquí.
Fanny Finchelman
Glass Crazy